http://youtu.be/ech63DVB8Zk Good Company Cafe is a unique bistro style restaurant on the south side of Huntsville Alabama. They specialize in chef quality catering, baked goods and meals that are not overpriced or stuffy. The cafe has a home style feel with a...
read more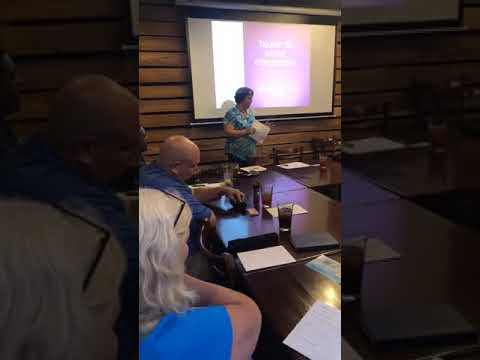 http://youtu.be/ViZ0790CpAE Do you know the new rules? Elizabeth Barrett Bonner of Alabama Estate Planning Attorneys, LLC fills us in on some of them.
read more
http://youtu.be/mBg_B6mjdeA With 2 locations in Parkway Place Mall, Halloween Express is THE place to get everything you need to make Halloween a spooktacular event this year. One store has all of your costume needs, the other has every prop you could want. Need help...
read more
The average person will spend a total of 3,680 hours, or 153 days of their life, searching for misplaced items.* Typically, the only time many of us think about decluttering our homes or spaces is when we're getting ready to move. Whether you're moving or just want to...
read more
Cuba has been fast changing! The Caribbean island retains much of its post-revolution charm with its colorful architecture and classic cars. Add Cuba to your travel list this year! Discover Cuba's larger-than-life culture and historical beauty during an overnight stay...
read more