If you have a family member  or friend with Parkinson's disease not only do they need help, but so do you. Health professionals are always there to help however, here are some tips for you! At FirstLight® Home Care, we understand the impact Parkinson's Disease has on...
read more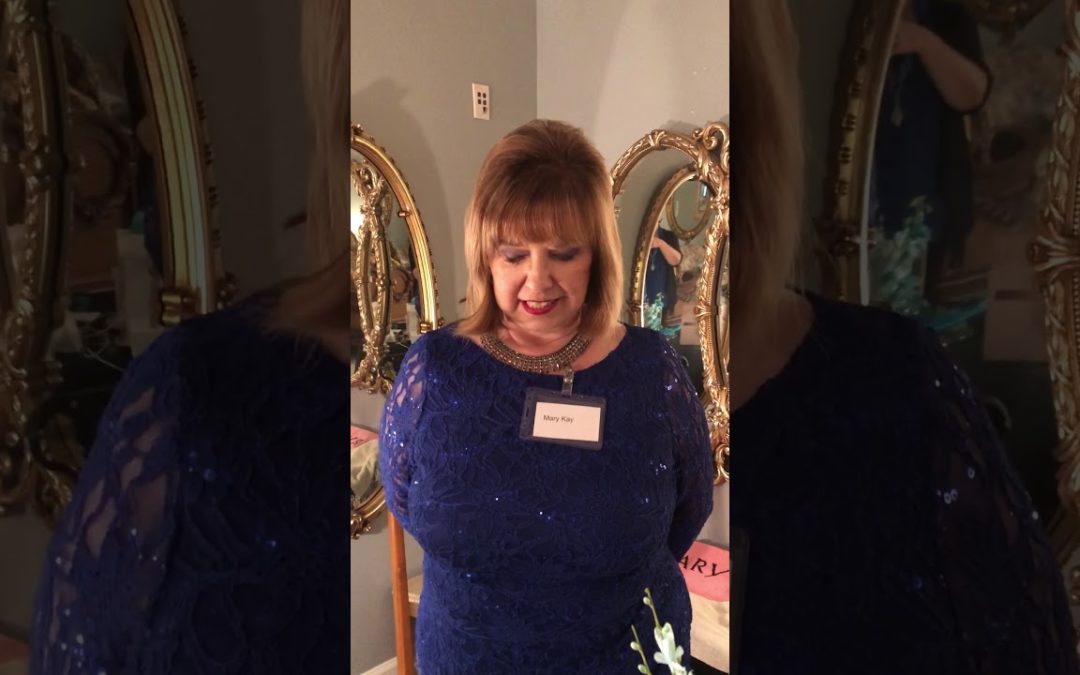 http://youtu.be/XACZR6wETVE Mary Kay has a reputation for quality and innovation. There is a reason they have continued to grow for decades in the skincare and makeup industry. New products are released every year
read more
http://youtu.be/BrBU1FZS_oM Kimberly Vega and her team are all gifted at making you look your best for your special day. Whether you're planning a wedding, attending a special event or taking professional photos, they offer complete styling and makeup and come to you....
read more
http://youtu.be/mBg_B6mjdeA With 2 locations in Parkway Place Mall, Halloween Express is THE place to get everything you need to make Halloween a spooktacular event this year. One store has all of your costume needs, the other has every prop you could want. Need help...
read more
http://youtu.be/A6mgbHy5TIk Protecting your skin is so important. Rebecca Allen independent Mary Kay Director
read more
http://youtu.be/6NiFpDpLq6c This treatment helps create balance in the body. Our bodies are designed to heal themselves. A combination of full spectrum light, color gemstones and EMF frequencies that are the same as our brainwaves allows the body to use these natural...
read more
"Dr. Hyman, I recently read how endocrine disruptors like environmental toxins can interfere with your hormones," writes this week's house call. "I'm really freaked out. I feel like my house is full of toxins. How can I minimize their impact?" Unfortunately, today...
read more
Start Looking at Exercise Differently. All movement is exercise. Give yourself more options. Take the dog for a walk, bike to the store and take five-minute stretch breaks. If you don't count something as exercise unless it happens in the gym, goes on for 40 minutes...
read more
A freshly-cut apple turns brown, a bicycle fender becomes rusty and a copper penny suddenly turns green.  Without the right protection, rust or oxidation sets in quickly.  The same thing happens to the cells within our bodies.  That's why so many health articles over...
read more
http://youtu.be/vPKc5NEZxf0 Andy McCloy of BCI Sports Performance Fitness has a passion for helping people become the best version of themselves possible. This introduction launch is a series of education about fitness, nutrition and creating a better you.
read more
My wife calls me a water snob. Eating out, instead of sweet tea, I order water. The water arrives. I sniff it like a fine cabernet, only to be put off by the smell. I might take a quick taste but only with a slice or two of lemon. The food may be great but without...
read more
Health Care Needs Don't Stop  Your health care needs don't stop just because you're on Coronavirus quarantine.  You still need physical therapy for your knee. You're anxious and could really use a visit with your counselor. Your husband still needs to talk to his...
read more
http://youtu.be/kn7Sn9PBNz0 Do you have a loved one who you worry about, but wants to stay independent? Maybe its time to think about an electronic monitoring system. If you are looking at using one, do your research. Not all companies that provide them are created...
read more
Employers are able to help in many ways and with multiple benefits. Now employers can help with taxes (tax -free dollars). Health spending accounts and Flexible spending accounts are available for you! Learn More
read more