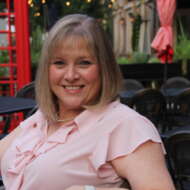 This user account status is Approved
Estate planning attorney who simplifies estate planning so you understand what it is, why it's important, and how you can best take care of your family.
Legacy is important to me.  You need to be intentional about the legacy you leave to your family, whether that legacy is writing about your family history or what to do with your assets. It's important that you set goals for your estate plan, that is, what documents you need to ensure your wishes as to your end of life and assets are carried out. 
I am passionate about people understanding that the estate planning process does not have to be hard or expensive. However, failing to plan makes it hard and expensive for your family.  I can help you reach those estate planning goals to make it easier on your family. 
I am an associate attorney at Hinson & Hinson, P.C.  in Huntsville, Alabama. I have over 20 years of experience as an attorney in estate planning, probate and estates, litigating estate disputes, preparing prenuptial agreements, divorce, custody, trial attorney, and adoptions. 
(no representation is made that the quality of legal services to be performed is greater than those performed by other lawyers)